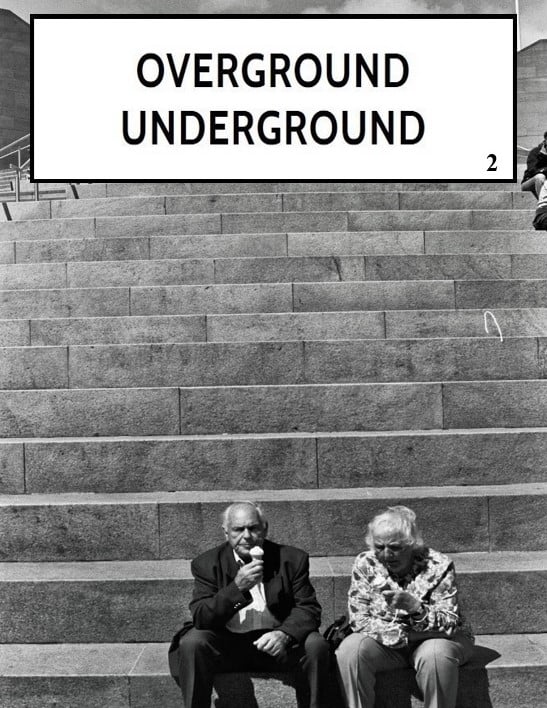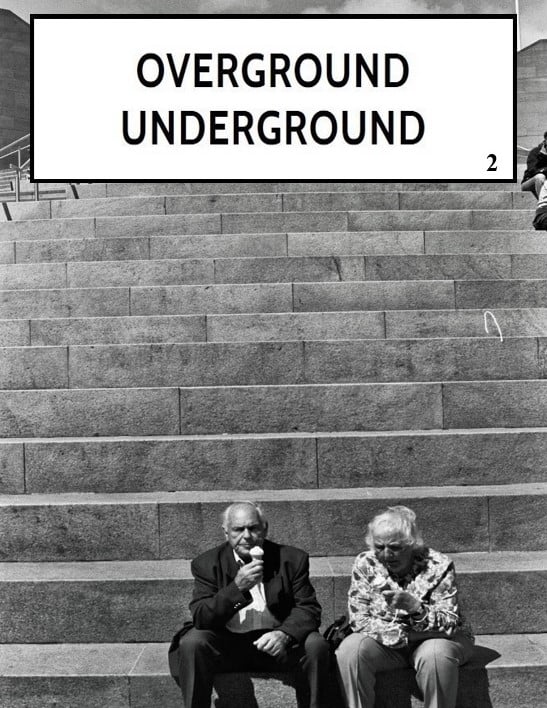 Overground Underground Issue #2
£6.00 / Sold Out / On Sale
From the people who brought you Overground Underground Issue #1 comes Overground Underground Issue #2, page upon page (sixty-something pages) of poetry, fiction, and various visual straddlings selected to ignite within you the fire-spirit of delirious reflexion. . .
Issue #2 features work from Ameek, Amphis Design, Kathryn Aldridge-Morris, George Ashdown, CD Boyland, Emma Buckley, Kayleigh Cassidy, Janet Clare, German Dario, Darren C. Demaree, Joe Devlin, Nikki Dudley, Michelle Lynn Dyrness, Joel Robert Ferguson, Emma Filtness, Hollie Goodwin, Paul Hawkins, Rus Khomutoff, Charles J. March III, Richard Marshall, Michelle Moloney King, Zach Murphy, Jacqueline Nicholls, Emily Orley, JP Seabright, Robert Sheppard, Craig Sinclair and Rob Stewart.
Printed with love at Printworks, Liverpool.